Narrativa de Alberto Roblest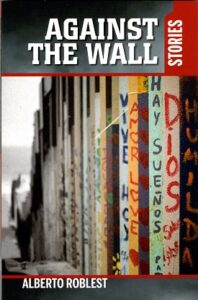 In this inventive collection, strange dreams pervade the nights of others. The characters in these seventeen stories find themselves with their backs against the wall, whether literally or figuratively. A female monster, la chingada, chases a man through a maze full of garbage and starving children, and he wonders if he should just confront his destiny. The eyes of the world focus on the blackened Washington Monument, which is covered in millions of insects, as government forces attempt to deal with this national emergency!  Magical Realism or Dystopian Reality? Is it just America in the early 21st century?
En esta inventiva colección, sueños extraños impregnan las noches de los demás. Los personajes de estas diecisiete historias se encuentran de espaldas a la pared, ya sea literal o figurativamente. Una mujer monstruosa, la chingada, persigue a un hombre a través de un laberinto lleno de basura y niños hambrientos, y este se pregunta si debería enfrentarse a su destino. En otro, los ojos del mundo se enfocan en el ennegrecido Obelisco de DC., cubierto de millones de insectos, mientras las fuerzas gubernamentales intentan hacer frente a esta ¡emergencia nacional!  ¿Realismo mágico o realidad distópica? ¿Es solo Estados Unidos desde principios del siglo XXI?
Ed. Arte Público Press, USA 2021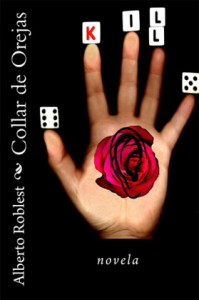 Collar de Orejas, es una novela que se mueve en el universo de lo real y lo mágico, el thriller y el erotismo, el relato de viajes y la historia de misterio. Un texto particular y único en la literatura escrita en español en los Estados Unidos, el cual abre sin duda, un nuevo campo estilístico. Con una prosa ágil y descripciones precisas, "Collar de Orejas", es una excelente aportación literaria, la cual atrapa al lector desde su inicio hasta el final; para dejarlo perplejo. Denuncia social, misticismo, ensueño colectivo y acción, se reúnen en esta pieza singular de la literatura norteamericana. "Un Ero-thriller de tintes oscuros con camas rojas".
Ed. Hipánicas USA, 2015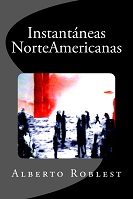 Instantáneas Norteamericanas es un libro de ágil lectura y nos brinda temas variados de la historia del país y de aquellos personajes que las protagonizan. Son trece cuentos que tienen por escenario las grandes ciudades de los Estados Unidos y sus habitantes, donde las fábulas de Esopo, el absurdo kafkiano y la brutalidad del mundo actual se conjugan con maestría por el autor para brindarnos su visión de la vida en el país donde reside.
Ed. Hipánicas USA, 2013