english below
Colección Personal- video arte
Falso es que los padres quieren a todos los hijos en la misma proporción. Esto claro, de acuerdo a una pequeña encuesta que realicé; incluye nada menos que a mis tíos, mis primos mayores y mi propio padre. Lo que quiero decirles, es que esto mismo podría yo aplicar a mi obra. De las cinco docenas de videos que he realizado a lo largo de mi carrera como videasta, de los que me llevaría a la tumba -como diría la tía Sofia-, son estas doce piezas, quizá por lo que significan para mí, más allá de lo que expresan, o los festivales en donde fueron aceptados, sino por el montón de cosas personales y las remembranzas que me traen. A estas quince piezas las he denominado: Colección Personal.
Personal Collection  (video art)
False is that parents love all the children in the same proportion. This according to a small survey I conducted; It includes no less than my uncles, my older cousins and my own father.
What I want to say is that this could Just apply to my work. Of the five dozen videos I've done throughout my career as a video artist, of which I would like to say Aunt Sofia- tomb are these twelve pieces, so perhaps they mean to me, beyond what they say , or festivals where they were accepted, but the lot of personal things and memories that bring me. These fifteen pieces I have called: Personal Collection
VIDEOS
1- Multiple Exposure | Exposición Múltiple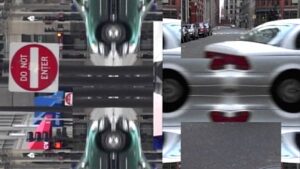 1:35
Video of many views and possibilities. The eye that deceives. | Video de muchas vistas y posibilidades. El ojo que engaña. 
2-La caja idiota | Idiot box 70 sec.
This video is a joke – in the form of criticism – about the manipulative,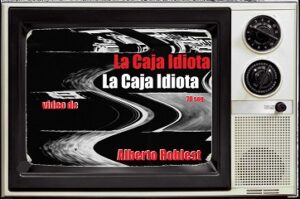 fallacious and stupid role of commercial television in society.  | Este vídeo es una broma -en forma de crítica- sobre el papel manipulador, falaz y estúpido de la televisión comercial en la sociedad.  
3- Presión por Opresión | Pressure for Oppression  6:10 min.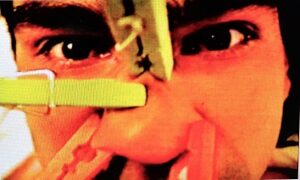 Mexican video archives. Pressure for Oppression,  by Video 2
shortly after the 1985 earthquake, this piece is a reflection on pain; but also around Mexicanism, a product of pre-Columbian cultures, the colony and the Catholicism.  | Archivos del video Mexicano. Realizado por Video 2 poco después del temblor de 1985, esta pieza es una reflexión en torno al dolor; pero también en torno al mexicanismo producto de las culturas precolombinas, la colonia y el catolisimo. 
4- Brincador – Jumper 2:40 min.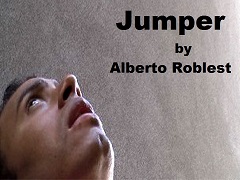 Short video on our journey through life. Basically, it's an analogy between aspirations and reality, but also a metaphor on the Latino journey. "When I thought, I could walk, I jumped…" | Video en torno a la superación, pero también en torno a las aspiraciones, los intentos y el enfrentamiento directo con la realidad. Es básicamente una analogía entre el ser y el estar en todas sus formas. ¿Una metáfora? Posiblemente. Quizás también una mención del ser inmigrante, ilegal, minoría en un contexto adverso… o simplemente un hombre que en su deseo de avanzar hacia adelante, tan sólo brinca.   
Exhibitions:  *Arte Latino Now: An Exhibition of Latino Artists in USA. (Queens University of Charlotte Main Campus. Sponsored by the Center for Latino Studies & ArtSí). January-February, 2014  *The Latino Short Film Festival of New York, King Juan Carlos I of Spain Center, 2010 *Celebration of the Bicentennial of Mexican Independence, Meridian House, Washington DC, February 5, 2010  *The Phillips Collection, octubre 16 Washington DC, 2009  *II Festival Internacional de Camaguey Cuba, 27 de Noviembre 2009  *Hirshhorn Museum, Washington DC, 2009  *Maryland Institute College of Art, Falvey Hall, Brown Center. "Experimental Media Series", Oct. 14, Baltimore, Maryland, 2009  *IX Edicion del Festival Internacional de Video y cine experimental, "Vallecas Puerta del Cine". Vallecas Todo Cultura, Madrid Spain, October 2-6, 2009   *VI Foro de Humanidades: Arte y Virtualidad, Video Artist Lecture and show, UDLAP, Cholula Mexico, Mexico, April 23-25, 2009. (Finalist, at the Washington Project for the Arts Experimental Media Prize 2009)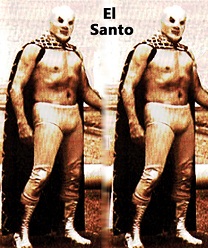 5- Un día en la vida de un enmascarado. The daily life of a masked wrestler.  2:15 min.
 Un día en la vida del mítico Santo, luchador y famosísimo representante de la clase trabajadora que sale un dia más de un mes más a cumplir con su ritual; jugarse la máscara, la vida, darse en la madre. (Dedicado a ese 99% del planeta que trabaja y batalla y a veces se las ve negras para pagar la vida). | The daily life of a masked wrestler: El Santo. Who represents the working class Mexican people since the 50s. 
Exhibitions:  *International VideoArt Film Festival of Barcelona: Bang.  *V Festival Internacional de Video Arte de Barcelona,  April-May 2014  *All-Screened Video Fest, Brentwood Arts Exchange, February 1, 2014.
6-Continente de la Nada (a Octavio Paz) 5:35 min. 
Video poema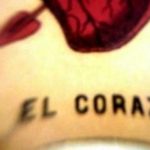 en torno a la desilusión, pero también en torno a la nostalgia y todo lo que cabe en medio. Video en torno a un México al final de la centuria; memoria, palabra y sonido. | Visual Poem about the old Tenochtitlan and the new Mexico at the end of the 20th century. 
Exhibitions: *1st The Americas Film Festival of New York-TAFFNY, The City College of New York, NY June 3, 2014 *VideoFest 2K6, "Roblest-Retrospective," Biennial of Video and Contemporary Film, Instituto Cultural Baja California, November 15-27, Mexico. 2006  *V Festival Internacional de Literatura Experimental TEXT-FEST, marzo 1-3, Tijuana, 2002  *II Festival Regional Cine Video Sociedad, Mérida, Yucatán, April 8-14, México 2000  *Museum of Sound and Image, "Siglo XXIX-exposición", Sao Paulo Brasil, septiembre l999 *Vidarte: festival de video y artes electrónicas, CENART, México DF, septiembre l999   *Attleboro Museum, "E-flections", mayo-junio, Boston USA, 1999  *The National Arts Club, "International Tribute to Octavio Paz", abril 5, New York USA, l999.
7- Fishing-Pescando.  2:45 min. 
Un hombre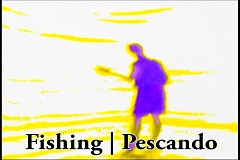 pesca en el río mientras sus pensamientos saltan al agua tratando de escapar de la carnada  / A short story about somebody who is fishing in more ways than one. While his hands work the rod, his mind fishes in the river of his thoughts, some are slippery and hard to catch. Others linger like dead fish floating on the shiny surface of consciousness.
Exhibitions: *CortiCorti Italy, Short Film-Video Festival, Rome Italy, March 7-12, 2009  *Sala Julio Bracho, "Cortos Mexicanos Ganadores", Centro Cultural Universitario, México DF, Diciembre 8, 2005 *Primera Bienal de Artes Visuales Yucatán, Museo de Arte Contemporáneo de Yucatán, (National Price-Video. Premio nacional), December 13 – 2002- February 17- 2003. *Scott Pfaffman Gallery "In mid sentence, videos by Alberto Roblest", June 9 New York City 2001 *Coolidge Corner Cinema (video room) "Poetry in Motion" December, Boston MA, 2001 *The Deuxieme Manifestation Internationale du Video, Montreal deciembre 2001.
8- Panoptikon (to Orwell). 5:10 min.
Video en torno a la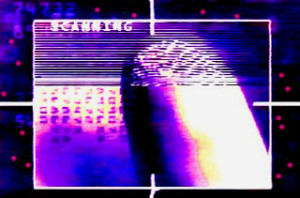 vigilancia y el control en todos los ámbitos de nuestra vida cotidiana. / A meditation on surveillance that has weaved its way into the fabric of daily life.
Exhibitions: *XXXI Jornadas Argentinas de cine y video Independiente, Uncipar 2009, Villa Gisel Argentina, April 9-15, 2009  *Latines – Latinhood, Consulado General del Salvador, Washington DC. 7-13 Feb. 2007  *Festival de Arte Contemporáneo en Barcelona, La Santa Proyectos Culturales, del 8 de noviembre al 11 de diciembre de 2005  *VideoFest 2K4 – Bienal de video y Cine Contemporáneo, Instituto Cultural Baja California, Mexicali, Nov 15-27, 2004  *II Congreso de Contracultura, Lagos de Moreno, Jalisco, México. 18-21 Nov, 2004   *CineFestival at the Guadalupe ArtsCenter, San Antonio Texas, Marzo 2-6, 2004  *Cambridge Latino Film and Video Festival, October 24, Cambridge MA , 2003.
9- El largo camino de Latinoamérica / The long road of Latin America. 5:00 min.
Poema visual que habla de la situación de hambre y desesperación de una América Latina sumida en la pobreza, y cuya única posibilidad es la emigrar para sobrevivir. | A video poem about hunger, desperation and migration. But also a Road Movie of life and the travesty of necessity. A critical view of economic globalization and it's impact on Latin America.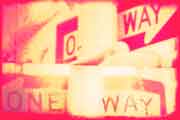 Exhibitions: *III Festival Internacional de Videopoesia.  Nov 13-16, Buenos Aires Argentina 2008  *Les Instantes Video Poetiques, Archives, Canada 2008  *Museo de Arte Contemporáneo de Oaxaca MACO, Caudal del Sur, muestra de video latinoamericano, Agosto 18 a Octubre 15, Oaxaca México 2006  *IV Salón de Arte Digital Venezuela, Museo Contemporáneo de Zulia MACZUL, Maracaibo Venezuela, 1 al 8 de Octubre, 2005  *Interferences, 2nd Festival d'Arts Multimedia Urbains, France, 2004  *Cambridge Latino Film Festival, Cambridge Massachusetts October 2003  *VideoStore at Foxy Productions gallery, Brooklyn NY, January 10- February 16, 2003  *VideoFest 02, Instituto de Cultura de Baja California, Tijuana-Ensenada 25-30, Nov. 2002  *Vidartes: festival de video y artes electrónicas, México DF, agosto-sep 2002  *The Bronx Film and Video Festival, Oct 24, New York 2001  *Coolidge Corner Theater, The VideoSpace, Boston 2000  *II Festival Regional "Cine-video-Sociedad" Mérida Yucatán, México April 8-15, 2000.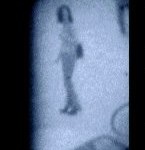 10– Harakiry para Haiku # 1   2:15 min. 
Harakiri para Haiku es una serie de cuatro cortísimos videos en torno a la problemática de la literatura aunque también del amor y del suicidio y de la distancia, aunque también del tiempo y de la combinación de todas estos temas. | Is a series of four short videos about literature, love, suicide, distance, as well as time. Perhaps it's also homage to briefness or a fist seeking justice? It has been said that it's about an artist murdered by his own creation … the same has been said of lovers.   Serie of 4 videos, 2007-2008.
Exhibitions: *Visual Poetry and Performance Festival, UCLA & Mission Cultural Center, San Francisco, June-July, 2009  *All Weekend: Alberto Roblest's Adams Morgan Art Intervention: "Present Interval". Washington DC, 2010  *Sadho Poetry Film Festival, "International Video Archives", New Delhi, India del 13 al 19, Octubre 2007  *Experimental films, Folger Shakespeare Library, the Haskell Center, Washington DC, September 24, 2010  *5th Reel Rasquache Film Festival, Los Angeles, mayo 31, 2008  *Mexico City International Film Festival, "Marathon of Art on video-Desde el otro lado de la barda" Cinemex Insurgentes, México City, February 25, 2007  *Funcion Video Festival de Minimetrajes, FINALIST, narrative fiction category, Barcelona, Spain, June 28-30, 2007  *Caudal del Sur, Estación Indianilla Centro Cultural, Mexico City, June 29- August 8, 2007  *Zona 9 Festival International, screened in a dozen cities in Chile, August – September 2007  *Planet in Focus, International Environmental Film & Video Festival, Toronto, Canada, July 8-12, 2007
11- Del Silencio en las Ciudades / From the Silence in the Cities. 1:52 min.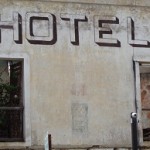 Poema visual en torno al lenguaje. De la serie: made in NY.  | A visual adaptation of the poem "to the poetry". From the series: Made in NY.
Exhibitions: *II Festival Internacional de Videoarte Camaguey, La Habana Cuba, November 27 – December 2, 2009  *4to Festival Internacional de Arte de Acción. Buenos Aires, Argentina, sábado 1 de noviembre 2008  *IV Salon de Arte Digital de La Habana, Junio de 2002   *Art in General, 4th Annual Video Marathon, January 12, New York City 2002  *Boston Underground Film Festival, febrero, Boston, 2002  *3rd Annual Xicanindie Filmakers Festival, Tivoli Theaters, Denver Colorado , April 6-9, 2001  *Scott Pfaffman Gallery "in mid sentence videos", junio 9, New York City, 2001  *Cin(E)-Poetry Video Festival de San Francisco, febrero 2001.
12-Mexican Portrait. 1:00 min.
Visión crítica en torno al racismo y la intolerancia. | Critical exploration of racism and intolerance.

Exhibitions: *VideoFest 2K6, "Roblest-Retrospective," Biennial of Video and Contemporary Film, Instituto Cultural Baja California, November 15-27, Mexico. 2006  *"Interferences" Festival International d'Arts Multimedia Urbains, December 14-20, Belfort, France 2000  *II Festival Regional Cine Video Sociedad, April 8-14, Mérida, Yucatán, 2000  *Mobius Gallery, "Truth and Consequences" January 19, Boston MA, l999  *Boston University, "Modern Tales of Tenochtitlan", November 15, Boston MA, 1998  *The Artist Foundation, Sep 12- Oct 17, Boston MA, l998  *San Diego-Tijuana Latino Film Festival, Centro Cultural de la Raza, marzo 3-7, San Diego California, USA, 1998  *Caxa Dos, "Pornógrafos Visuales", enero 20-24, México DF   *Fifth Annual Cine Latino Festival, Sep. 18-28, San Francisco California, USA, 1997  *Border Film and Video Festival, julio 12-20, Mesilla, Nuevo México, USA, 1997  *Segunda Jornada de Cortometraje Mexicano, Cineteca Nacional, México DF, Noviembre 1-7, 1996 (México / Second Annual Short Film and Video Festival, Mexico City)  *Festival Mundial Do Minuto, Sao Paulo Brasil, Octubre 1996.
13– Ta…K…os. 2:30 min.

Video en torno a un puesto de tacos, como la analogía de un país secuestrado por una serie de personajes del absurdo. "Rodado" en Tijuana.  | Video about a taco place, like the analogy of a country hijacked by a series of absurd characters. Filmed in Tijuana. (De la serie: Retablo Mexicano).

Exhibitions:  *Primer Congreso Multidisciplinario sobre Inmigración México–Estados Unidos, Filmoteca de la UNAM, Centro Histórico, México D. F., del 26 al 28 de febrero del 2011  *Latino Visions, Media House, Washington DC 2011.
14- Secreto A voces. 1:10 min.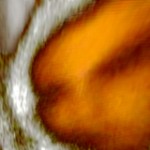 Video minuto, en torno a un famoso dicho popular que habla del parentezco y las relaciones familiares. Exhibitions:  *Concurso regional Yucatan  (Premio Capullo de Bichito por la mejor banda sonora) Festival Geografías suaves. Mérida, Yucatán el 10 de septiembre, 2005   *Video Art Festival of Gijón, "Muestra de video Poesía Latinoamericana," Asturias, Spain, November 20-25, 2006  *Video Festival at Instants, Aix en Provence, France, November 18-22, 2006  *Latines – Latinhood, Consulado General del Salvador, Washington DC. 7-13 Feb. 2007.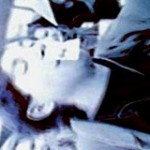 15- Wet Floor-Piso Mojado. 2.50 mins. 
Video ecologico de la serie: Videos por la Tierra. En torno al calentamiento global. | An ultra-short eco-video about extreme weather and rising ocean levels related to global warming. Poetic riff on life in the age of rising sea levels; this piece examines the inevitability of Climate Change. fictitious metropolis overflowing.

16- Narciso – Narcissus  3:00 min.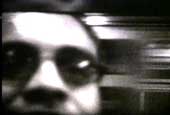 Narcissus is undoubtedly a tragic mythological character. Self-fixation is known as narcissism and is considered a personality disorder. According to the dictionary, it is a condition marked by grandeur, the excessive need for admiration and the inability to feel empathy. The telephone and social media have accentuated this condition among us more than ever. | Narciso es, sin duda, un personaje mitológico trágico. La autofijación se conoce como narcisismo y se considera un trastorno de la personalidad. Según el diccionario, es una condición marcada por la grandeza, la excesiva necesidad de admiración y la incapacidad de sentir empatía.El teléfono y las redes sociales han acentuado esta condición entre nosotros más que nunca. 
To see more videos visit: Torre Visual  YouTube channel.
Torre Visual on VIMEO
Copyright © Alberto Roblest