(English below)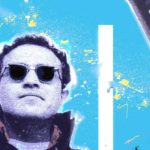 Es una serie de videos y ejercicios lúdicos en imágenes en torno a este concepto. La NO función de las cosas, su sombra. La máquina que trabaja, pero ya no sirve o a la inversa. Lo analógico versus lo digital. El instante que pasa entre lo antiguo y lo novedoso. Entre la apariencia y la función, pero también el reciclado. Obsoleto es una reflexiona en torno a la obsolescencia; formal y conceptualmente hablando. Es decir que en ocasiones usando vieja tecnología o reciclando parte de ella, se pretende hacer video. En otras, partiendo de un significado obsoleto u olvidado, se pretende crear imágenes. ¿Es el arte, en sí mismo obsoleto? ¿Es el arte un producto reciclado?

Obsoleto es una jornada experimental en video y a la vez, una serie -o webisodes-, de piezas creadas por un artista residente en DC, que mira al mundo -a través de la virtualidad de una cámara- debatirse entre lo obsoleto de los valores humanos actuales y el cambio que se siente venir como una ola… y me refiero a recuperar nuestro planeta no sólo en términos ecológicos, sino éticos y humanistas.  Realizados con equipo obsoleto,  la serie incluye:
ENGLISH_______________________________________________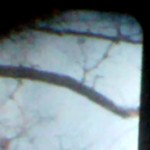 Obsolete a series of playful exercise videos and images on this concept. The NOT function of things, his shadow. The machine works, but it does not work or vice versa. Analog versus digital. The time that passes between the old and new. Between appearance and function, but also recycling.
Obsolete is a project one reflects on obsolescence; formally and conceptually. That is, sometimes using old technology or recycling part of it, is to make video. In other, from a mean obsolete or forgotten, is to create images. Is art in itself obsolete? Is art a recycled product?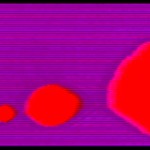 Obsolete is an experimental journey on video and also a series-or-webisodes of pieces created by an artist living in DC, watching the world through the virtuality of a camera-torn between the obsolescence of human values current and the change feels like a wave coming … and I mean to take back our planet not only ecological, but ethical and humanistic. Made with obsolete equipment, the series includes:
2- Obsolete # 2,  72 sec.
+  Cuatro Paradigmas para el Nuevo Milenio |  Four Paradigms for the New Millennium. 3:10 min.
Cuatro paradigmas para el nuevo Milenio es un Video poema analógico ensamblado a cuatro tiempos. Grabado en el siglo XX es una reflexión en torno al futuro, pero también es un homenaje a los videoartistas mexicanos pioneros. | Four paradigms for the new Millennium is an analog video poem assembled in four times. Recorded in the 20th century is a reflection on the future, but it is also a tribute to pioneering Mexican video artists. 
E-POEMS. Literatuta electrónica | Electronic Literature
VENTANA TIEMPO INTERIOR. Video Arte